Success Stories & Testimonials
Success Stories & Testimonials
We don't just sell engraved bricks and tiles. We provide a full service fundraising solution for your campaign.
Please read our recent client's comments below.
4Ever, since 1975 – over 40 years, has internationally delivered over 1.5 million corporate and personalized engraved products. Today our Suburban Philadelphia 9000+ square foot facility affords us a large single-day capacity.
We are a family-owned business that continues to grow year after year. We have a staff of talented artists, engravers, laser technicians, web specialists and production and case managers.
Our focus has always been to provided exceptional customer service; we believe that this is the reason for our steady growth.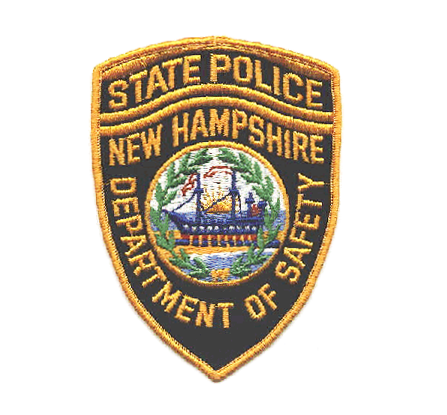 New Hampshire Troopers Association
Greg and Barry,
I want to thank each of you for your professionalism and steadfast commitment to working with the New Hampshire Troopers Association for almost 3 years on our Fallen Troopers Memorial. The ease of working with both of you and your company made it so much easier on us while dealing with other issues that came up during our project. You guys were with us from the beginning to the end, from assisting us with marketing flyers, online ordering and payment to the delivery of the bricks and pavers. There wasn't an email or phone call that was missed on your part and I always received a prompt response when I either left a voicemail and or/email.
Our association was very pleased at how we were treated and of the quality of products that you supplied to us. I have enclosed a few photos of our finished memorial for you to see how it came out.
Again, thank you for your unwavering support throughout this process.
Respectfully,
Brian Strong
Retired NH State Police Lieutenant
Click Here to view our gallery.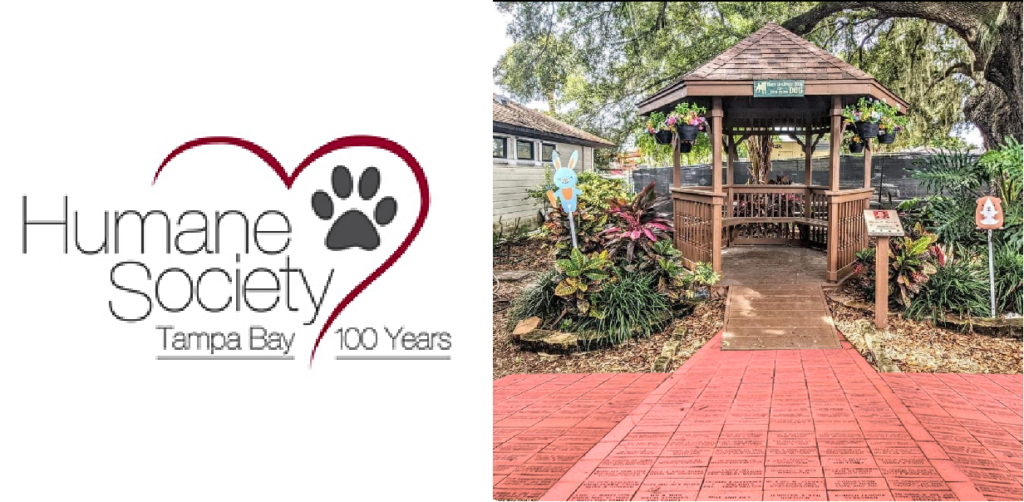 "My wife and I would like to commend Barry for the outstanding service he has provided over the years. We have worked closely with Barry for several years in creating our brick fundraising project at the Humane Society of Tampa Bay. This fundraiser was in honor our son who sadly passed away in 2009. From the first time we spoke with Barry he continually went above and beyond to provide excellent service and did everything possible to insure we received our bricks in a timely manner in order for us to install them for the clients.
Barry's professionalism and courtesy is to be commended and celebrated. We have thoroughly enjoyed working with him and hope to continue our relationship for many years."
Sincerely,
Dr. Dwight and Laurie Raines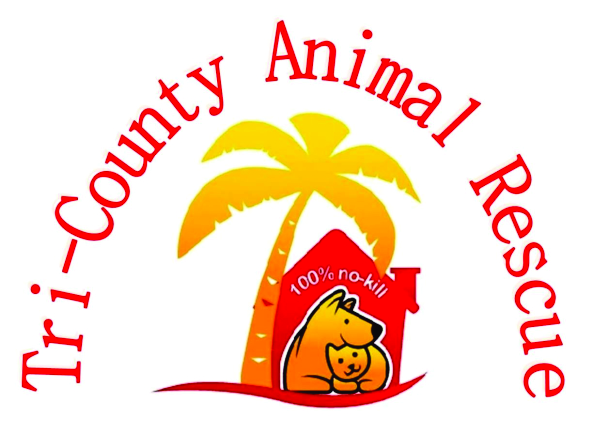 Tri-County Animal Rescue*
"We love Barry and this company for all of our Memorial Marker and Memorial Brick needs! Our old company took up to 8 months to ship a single brick or headstone, but not 4EverBricks! They are super down to earth, friendly, and efficient with shipping :)"
Tri-County Animal Rescue*
Boca Raton, FL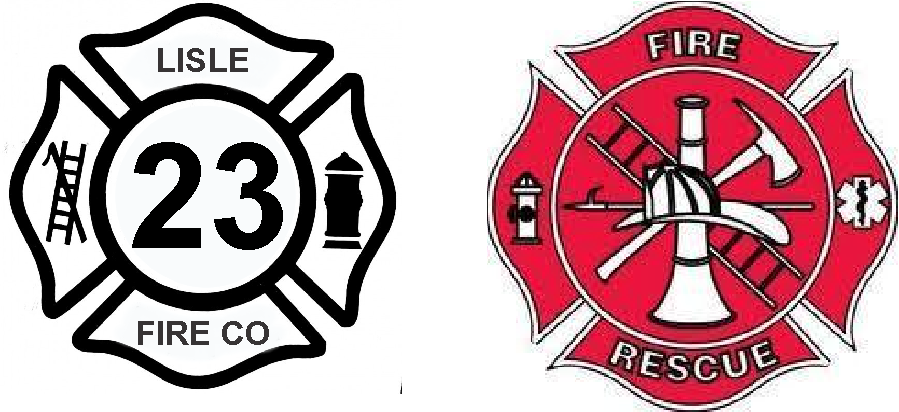 LISLE FIRE COMPANY Lisle, NY
I want to thank everyone at 4EverBricks for all their help. I'm kind of going to start at the beginning. I belong to Lisle Fire Company in Lisle, NY. A close friend and I were working on a Memorial Garden. He is no longer with us, so I took it on.
We started with a company that is no longer engraving bricks. I found 4EverBricks and I am so very happy I did. Barry has been there and helped me to build a wonderful Memorial Garden. No matter what the job was he was always there to help me. The bricks from 4EverBricks are so much more beautiful and stand out.
I want to thank you once again for being there for me.
Kathleen Freeman
LISLE FIRE COMPANY Lisle, NY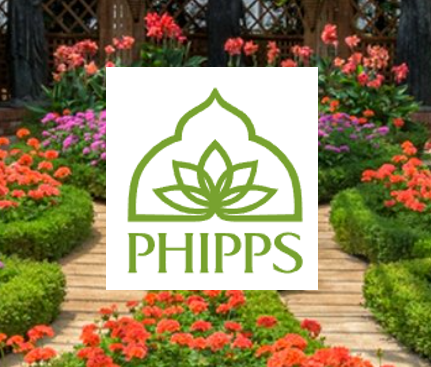 Phipps Conservatory and Botanical Gardens
It is a pleasure working with you! You are fine professionals: attentive, patient and helpful. I'm so glad Phipps began doing business with 4everbricks!
Karen Santelli
Development Assistant
Phipps Conservatory and Botanical Gardens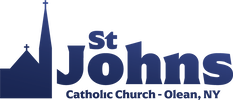 St Johns the Evangelist Church in Olean , NY
Here's the memorial rosary garden . The stones we purchased from you are beautiful.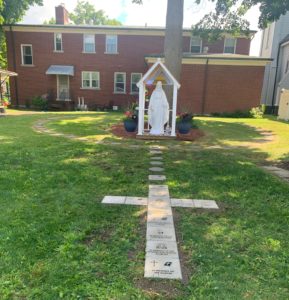 I have enjoyed working with you and your company. It was very easy to get samples and the information we needed to complete this project. The product itself is of high quality.
Thank you again,
John & Pat OMalley
St Johns the Evangelist Church in Olean , NY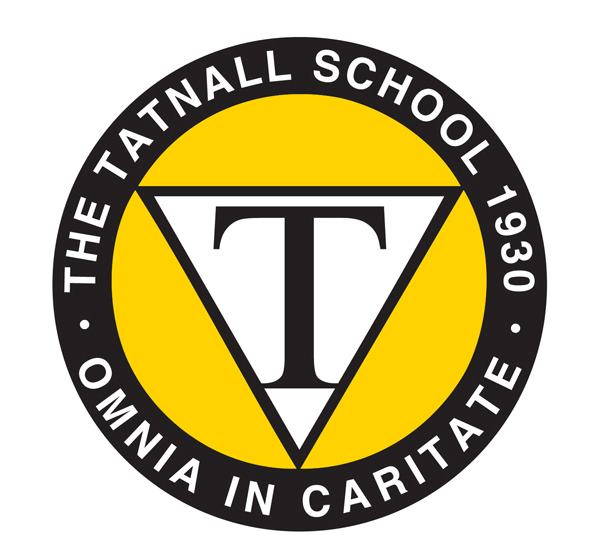 Tatnall School - Wilmington Delaware
I need to say what an incredible job Barry and his team at 4everbricks did for our high school track and field dedication brick campaign. We brought him an order that needed a very fast turnaround and he did not hesitate to plan it out and found a way to get it done two days early. This company is top notch and even though there are brick engravers closer to my wilmington Delaware location, I will continue to use and refer 4everbricks because of their professionalism, attention to detail, outstanding work, and willingness to go the extra mile on a job. Thank you!
Patrick Castagno
Tatnall School – Wilmington Delaware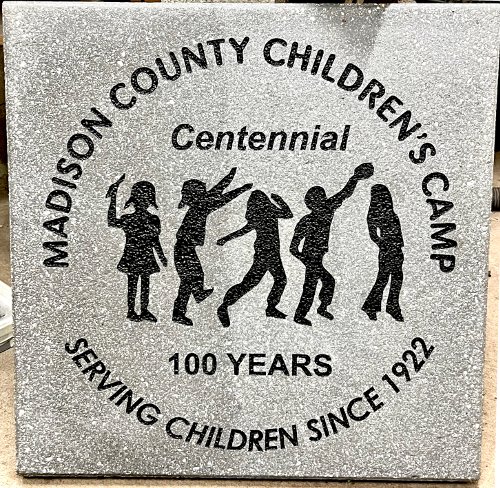 Madison County Children's Camp
I'm beyond pleased with the 24″ x 24″ Architectural Paver. Everything is in place for installation. I'll send you a picture of the complete patio.
Thank you for everything!
Dave Stevens
Madison County Children's Camp
Centennial Committee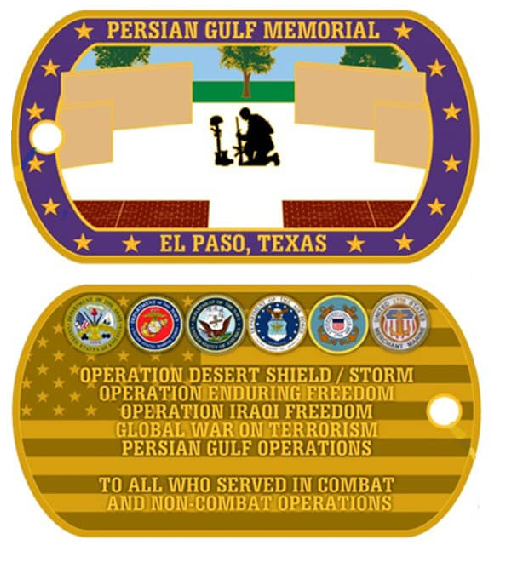 Persian Gulf Memorial (PGM)
4EverBricks has done a terrific job of helping us promote our Persian Gulf Memorial here in El Paso Texas. Because of 4EverBricks we were able to raise a lot of money for the construction of this project. All of our sponsors are very pleased with their bricks that they get for themselves, family, loved ones and friends. Thank you 4EverBricks for helping us to be successful and Honor our Veterans. They offer Great Craftsmanship, Awesome Customer Service and Fast Delivery. We will continue to use this company in the future.
Randy Carothers
Chairman
Persian Gulf Memorial (PGM)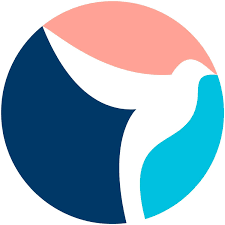 These bricks are absolutely beautiful! I can not wait until our whole atrium is full of them!!!
Alisha Pinney
Administrative Assistant
First Look Center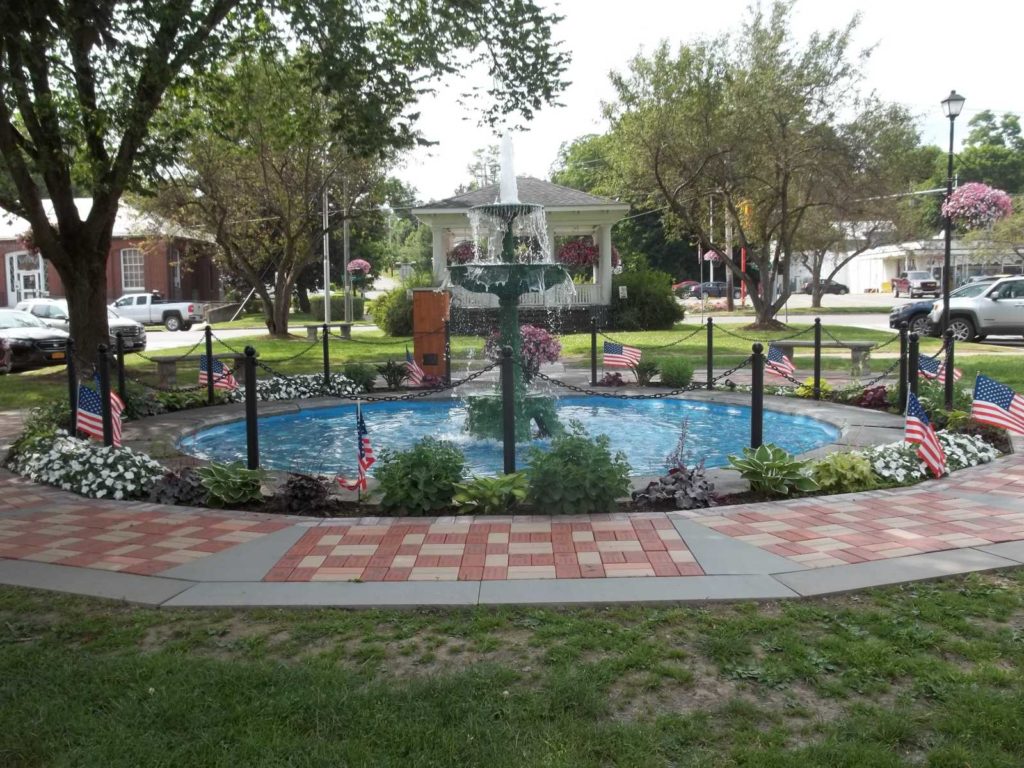 We are having a great response to this project and your great work makes the sell easier.
I am attaching a few images of the memorial. Thank You!
Vicky McGonagall
Mayor Terry Stark
Village of Oxford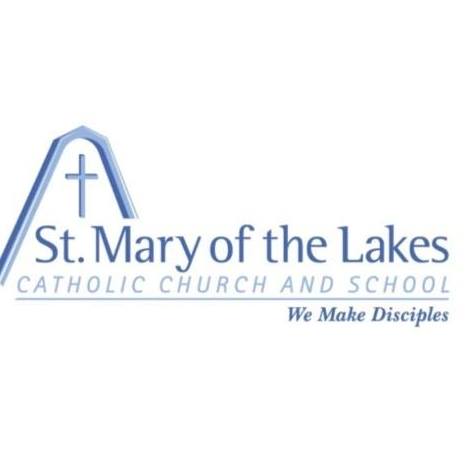 St Mary of the Lake Catholic Church
Our experience with the 4EverBrick Company was excellent. This was our first-time buying Brick for a planned walkway at our Church and your
representatives helping us with this project, Greg and Barry, made it a smooth and professional experience. They really cared about what we
needed and went above and beyond to ensure that our order was exactly as requested and were able to accommodate us for any exceptional items. That was important as some of our members wanted something special on their engraved Brick and being able to get that done was a real accomplishment.
We recently received our first shipment and the Brick engraving quality is excellent.
I can not say enough good things about the 4EverBrick Company and Greg and Barry's assistance.
Thanks much for all your help during the entire process.
Peter Perno
Knights of Columbus
St Mary of the Lake Catholic Church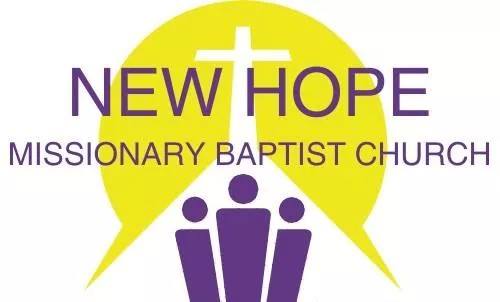 The New Hope Missionary Baptist Church family would like to express that this is an outstanding company and we are pleased with the quality of
service your company provides. Everyone has been so courteous to make sure we receive our bricks in a timely manner. The orders that we have received thus far have been professional quality. We look forward to doing business with you as we receive more orders.Thanks for your excellent service!
Mrs. Rosie Stewartson
Parishoner
The New Hope MIssionary Baptist Church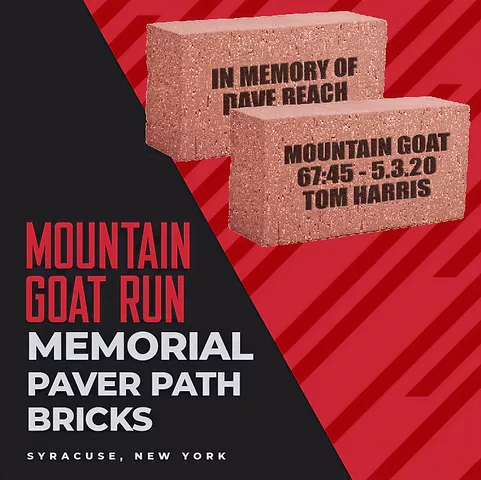 The Mountain Goat Run Committee
Thank you for the fast delivery of the bricks! We appreciate your quick fulfillment and the quality of the product!
Thank you!
Lynn Douglas
The Mountain Goat Run Committee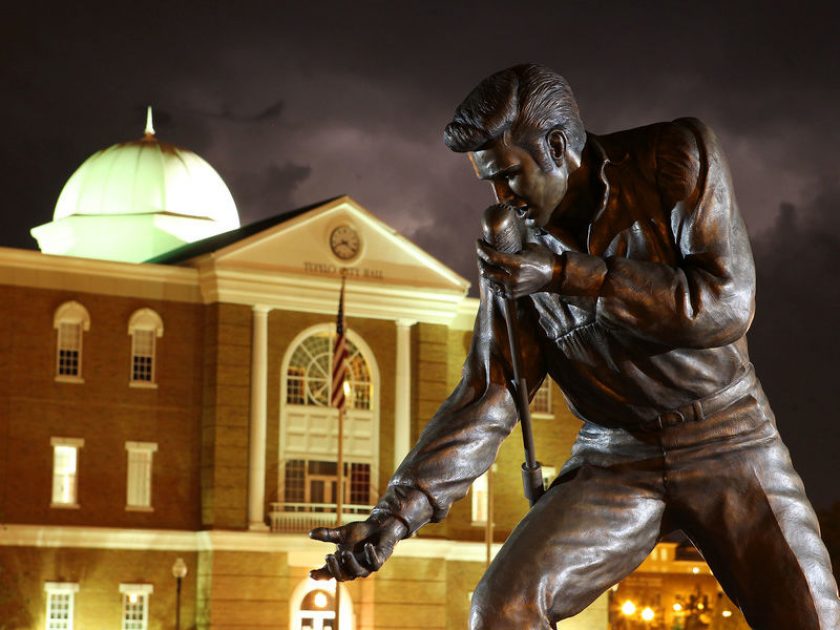 Thank you for your continued quick turnaround on the bricks and replicas. Your professionalism and commitment to your customers is top of the line.
Thanks again.
V. Armstrong
Treasurer
Tupelo Elvis Fan Club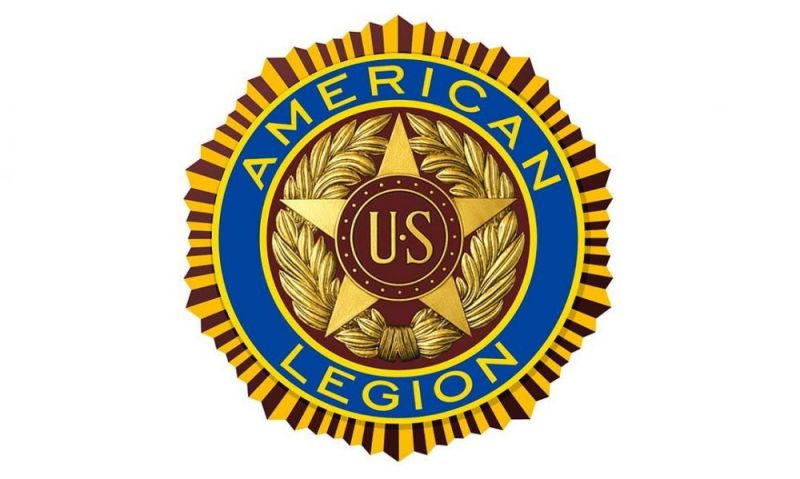 Bill and I wanted to thank you for your help with this project. It is the commander's intent to now enlarge the monument since you made it so
easy for us! The bricks are beautiful.
Walter Schaffer
American Legion Post 252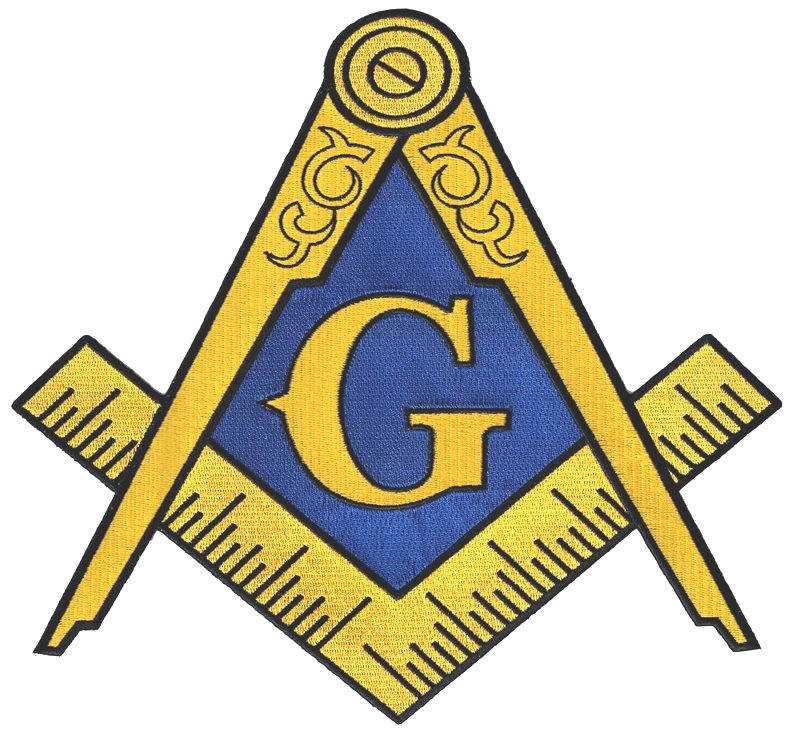 Bristol Lodge was looking for a unique way to honor our members without a huge cost to us. We came across 4EverBricks by seeing some of their other local customers. We reached out and within a few days we had a sample brick and all the information we could possibly need. The best part was that the funds were sent directly to us which allowed us to pay for some of the prep work before the printed bricks were delivered. Our donors loved the options in brick size and logos, even allowing for a custom one. As the organizer, this was a much simpler process than
I expected. When we had issues that were completely my fault, Barry and team quickly sent out replacements. Best customer service I ever experienced.
Look forward to continuing to build out our memorial over the coming years and working with 4 Ever Bricks.
Brian Medeiros
Bristol Lodge, Trustee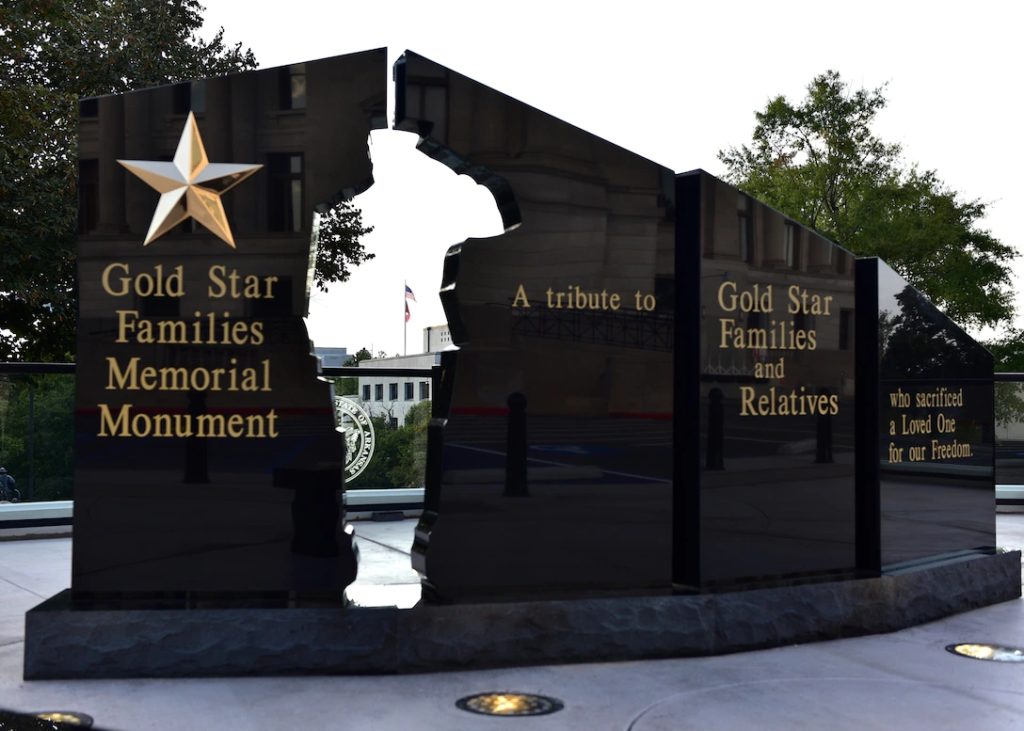 Gold Star Families Memorial
Your work always arrives on time, in perfect condition and is beautifully crafted.
Senator Eddie Joe Williams
State of Arkansas
Gold Star Families Memorial
Little Rock Capital complex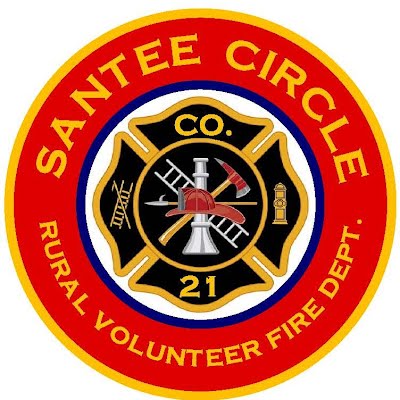 Santee Circle Rural Volunteer Fire Department
Your artwork on the centerpiece was a hit! The chief's wife was ecstatic!!! We will be presenting it at our upcoming dinner.
Thank you again!
Al Dennis
Santee Circle Rural Volunteer Fire Department
Blackstone Veterans Memorial Eagle Scout Project
"I am happy to give recognition to the great work and attitude I have received. Please feel free to post my testimonial: 4Ever, it's been a real pleasure working with you. Every time I deal with your company, I'm convinced that I made the right decision by choosing 4EverBricks.
From the first time I called you have been awesome. I can't tell you how much I appreciate your working with me, and being supportive throughout this project, no matter what I've asked not once was I let down. I have been extremely pleased and have received so many compliments on the quality and detail of your work, Thanks so much."
– Colin Joyce-Norcross; Veterans Memorial Eagle Scout Project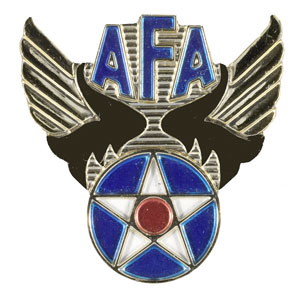 ---
More than 70 years ago, the founders of AFA laid the foundation for AFA brick by brick.
You can continue their heritage by making a tax-deductible donation to AFA for
Your Very Own Personalized Brick.
You can honor your service in the Air Force or to AFA with a lasting legacy with a personalized brick at AFA's Headquarters in Arlington, Virginia.
"In searching for the best company to partner with for our brick campaign, we found that 4EverBricks.Com was far superior to their competitors in terms of pricing, customer service, and an overall strategic partner.
Our charity, whose main mission is to promote a dominant US Air Force and support America's heroes, continues to be impressed and grateful for 4Ever's responsiveness, enthusiasm, and passion for creating and implementing a streamlined process for our campaign. 4EverBricks.com truly provides a 360 degree platform and we could not be happier with their work."
– Wesley Sherman Air Force Association
The PYA Walk of Legends has been installed, but don't worry, you can still CELEBRATE YOUR FAMILY and help us PAVE THE FUTURE FOR PYA by ordering a brick today.
"On behalf of all of us at PYA, thank you for your ongoing support and collaboration. When we embarked on our "Walk of Legends" campaign, we knew that we had a great concept to engage our community but we did not have the right partner to fulfill its promise.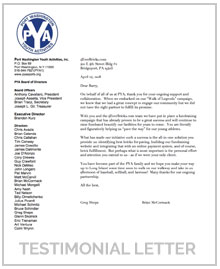 With you and the 4EverBricks.com team we have put in place a fundraising campaign that has already proven to be a great success and will continue to raise funds and beautify our facilities for years to come.
You are literally and figuratively helping us "pave the way" for our young athletes. What has made our initiative such a success is the all-in-one solution you provide us: identifying the best bricks for paving, building our fundraising website and integrating that with an online payment system, and of course, brick fulfillment.
But perhaps what is most important is the personal effort and attention you extend to us—as if we were your only client. You have become part of the PYA family and we hope you make your way up to Long Island some time soon to walk on our walkway and take in an afternoon of baseball, softball, and lacrosse!
Many thanks for our ongoing partnership."
– Greg Sheps & Brian McCormack; Board of Directors; Port Washington Youth Activities (PYA)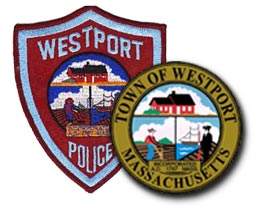 Westport, MA Police Department Memorial
Last year, the Westport Police Department answered 21,783 calls for service and drove 396,269 miles patrolling your streets. Now, they need your help!
We are creating a 6′ tall Bronze and Granite Police Memorial outside our new station along with a brick walkway leading from the station to the Memorial. We are offering engraved bricks to be placed in the walkway to help defray the costs. This is a great way to honor a loved one, leave your mark on our new station, and support the Westport Massachusetts Police Department. Our local businesses are encouraged to participate too!
"I recommend 4EverBricks to anyone who is interested. They were extremely helpful and was always available when I reached out to them. We did a brick fundraiser to have a monument built for our new police station. They talked us through it, gave us a good game plan, and the entire process was smooth and successful.
The detail that is put into each brick was incredible beyond what I expected. The prices were great, so was the help, so we went with 4EverBricks and I guarantee anyone else will be completely satisfied just as we were."
– Sgt. Thomas Plourde Westport Police Department
Aston Middletown Little League
$10,000 Profit in 10 Days! "We called 4EverBricks less than a week before our season started. With their immediate help in developing order forms and brick displays we launched our Brick Campaign on Opening Day. By the next weekend we had earned over $12,000, netting a $10,000 PROFIT!"
"We have been very pleased with the quality of the products we have received, and impressed, with the simplicity of the ordering process and delivery times from 4ever Bricks.
They are quick to respond to questions, make alterations and expedite orders when needed. Overall they have been a pleasure to work with!
– Lauren Buckingham, Conservation Projects Director, Big Cat Rescue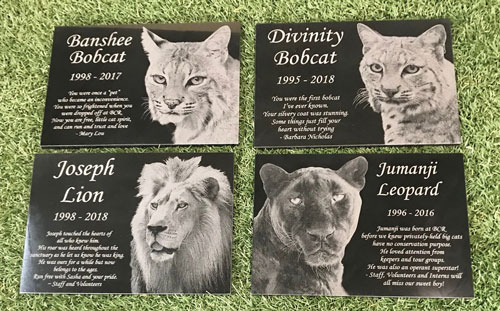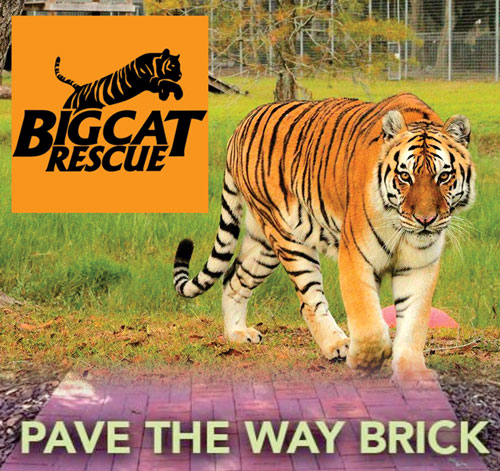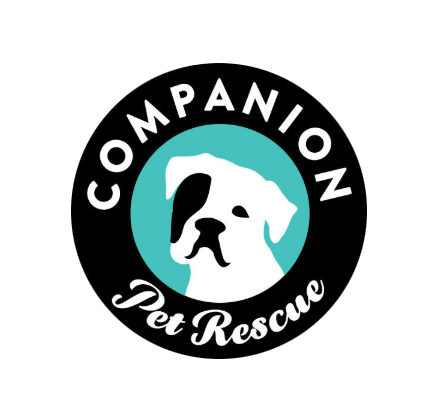 "4EverBricks helped us raise the funds necessary to add two new kennels. They helped us do all of the marketing and the free website worked great! Thank You 4EverBricks!"
– Josephine Price, CPR Dog Rescue
Derry Village School 50th Anniversary Fundraiser
Help us celebrate 50 Years of education excellence by placing your brick in our commemorative pathway. Your message will be shown for generations to come.
"I cannot say enough about this fundraiser for our school and the company that helped make this a stress free success! The folks at 4EverBricks have been amazing!
Whether it was a logo question on the weekend or a parent misspelling, he was there for every question and concern. The range of logos they were able to accommodate was amazing. The school was so happy with the results of this that our principal asked to make it an annual fundraiser."
– Heather Murphy, DVS 50th Anniversary Fundraise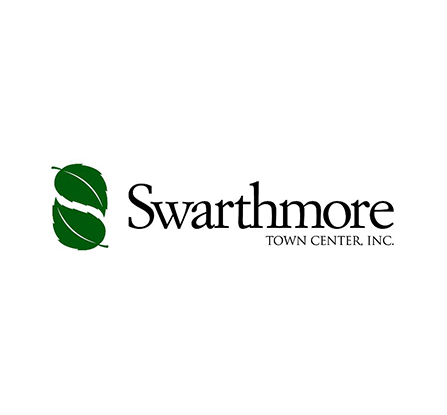 "Pleasure to work with! Our Swarthmore Centennial Foundation project went off without a hitch thanks to the quality of work and responsiveness of Rick and the rest of his team. 4EverBrick is Great!!"
– Sharon Nestor, City of Swarthmore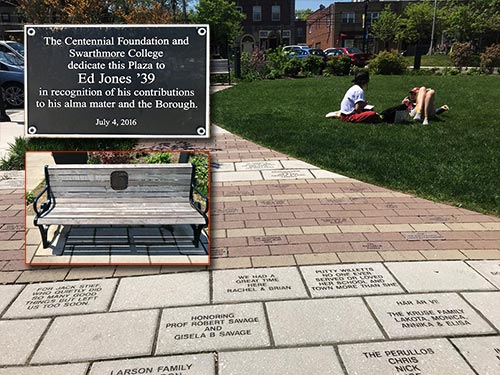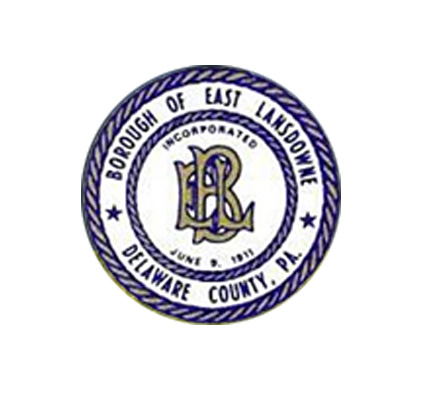 East Lansdowne, Delaware County, PA
"We are very pleased with the results from our Fundraiser for our East Lansdowne Memorial Park. 4EverBricks were professional, timely and very helpful with the website-portfolio. Bricks look great."
– John Dukes, Mayor of East Lansdowne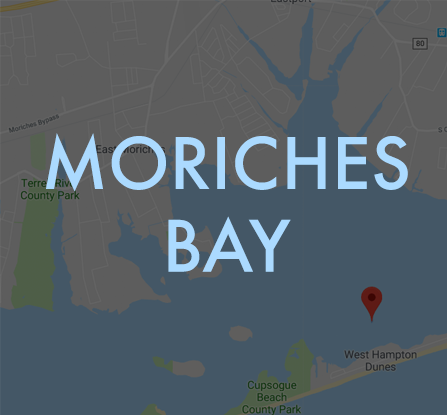 Moriches Bay Historical Society
"In searching for a fundraising opportunity for our historical society, one of our members mentioned a "Buy a Brick" event. I immediately contacted 4EverBricks in Pa.
I was pleasantly surprised at how helpful the staff was. Every question I had, was promptly answered. The information booklet they sent out to me along with a sample brick and some ideas of past customers set me on my way.
We will be launching the end of April. I Thank them for their professional, friendly and sincere help. Looking forward to a long relationship."
– Linda S. Moriches Bay Historical Society
The First Spiritualist Church Of Quincy, MA
"Our church was shopping around to get the best price and quality for engraved memorial bricks as a fundraiser for my church. I was so lucky to hit upon 4EverBricks. They took the time to explain everything regarding the process of getting the bricks. He also sent me up a beautiful sample brick with my church logo on it.
Top quality workmanship on the brick and a lifetime guarantee. What more could you want? It's so easy to order the bricks, they design a web page for you to order. I am so glad I found this company and would recommend them highly to anyone looking to get these beautiful bricks."
– Beth Columbo The First Spiritualist Church Of Quincy, MA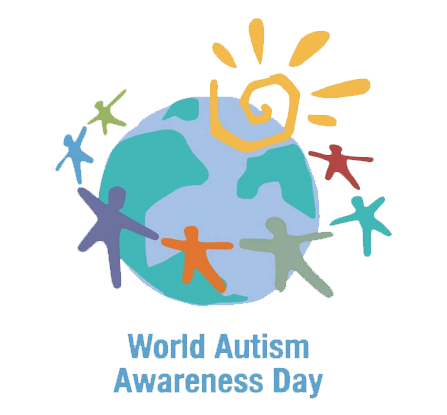 "4EverBricks did a great job for us. We were able to expand our programs thanks to the donations that were raised from the fundraising brick campaign.
– Jill Book, Autism Awareness"