CANNSTATTER VOLKSFEST-VEREIN's 150th Anniversary Legacy Walk is your opportunity to literally become part of our club's foundation by purchasing. your very own personalized, engraved brick that will be installed on the main entrance to our grounds.
To start off our 150th Cannstatter's Anniversary, this Commemorative Brick Project will create a new and improved patio and garden area under the flagpoles at our main entrance!
Remember a loved one.
Honor a friend or relative.
Recognize a special occasion.
Showcase a business or organization.
Join others for a group brick.
Set your own name in stone for decades to come.Whatever the reason, leave a permanent remembrance and your support!
100% of the proceeds go towards the Cannstatter Building Improvement Fund, which will be used for improvements and upgrades of the presentation of the club.
Credit Card: Complete the form below.
Check: Please download and complete this form.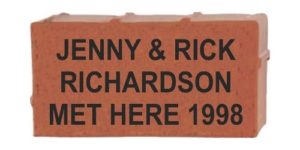 1 Replica Brick
Sent to your home
INCLUDED WITH
YOUR DONATION!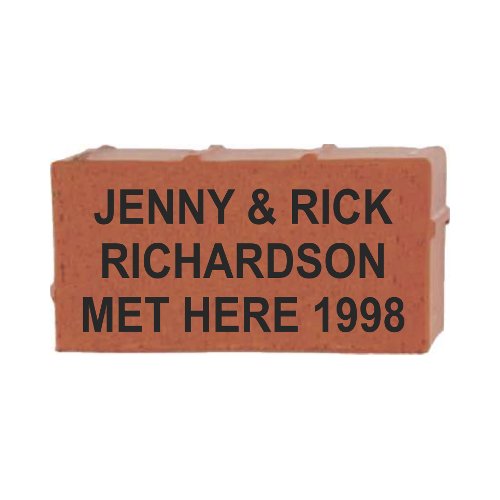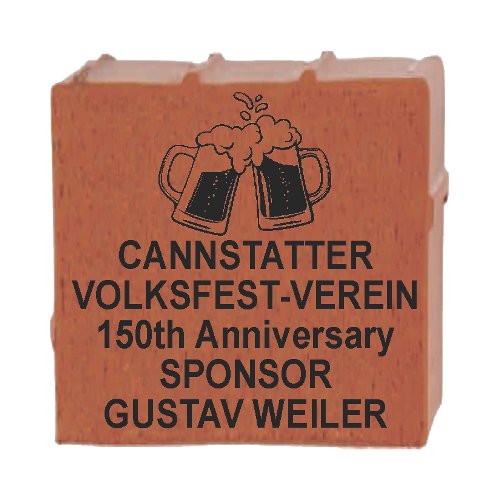 Add Clipart $50.
Additional Replica Bricks $30 each.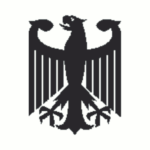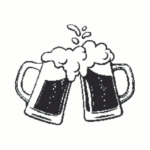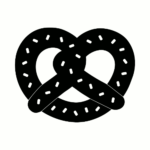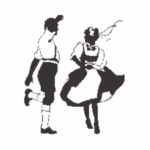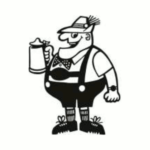 Please engrave our personalized brick as follows:
4″ x 8″ bricks can be personalized with up to 3 lines of text, 20 characters per line without logo or 16 characters with logo.
8″ x 8″ bricks can be personalized with up to 5 lines of text, 20 characters per line with or without logo.
ALL TEXT IS CENTERED BOTH HORIZONTALLY & VERTICALLY ON THE BRICK
IF YOU ENTER ONLY 1 or 2 LINES OF TEXT IT WILL BE CENTERED ON THE BRICK (See example above)
PLEASE ONLY CLICK THE "SUBMIT" BUTTON ONCE.
AFTER CLICKING "SUBMIT" YOU WILL BE TAKEN TO A SEPARATE SCREEN TO PAY BY CREDIT CARD.