Help the Friends' grow their resources, so that the MAC Nature Center can offer diverse programs designed to educate our visitors about the unique environment of the St Lawrence River and Seaway so donate today!
Personalize your engraved brick(s) to be permanently installed in the Patio overlooking Eel Bay.
Donations are $150 for a 4" x 8" brick.
Remember your donation with a Mini Replica Brick Paperweight sent to your home or office ($30).
Your personalized brick will be placed in the Center's Patio for all of our visitors to see!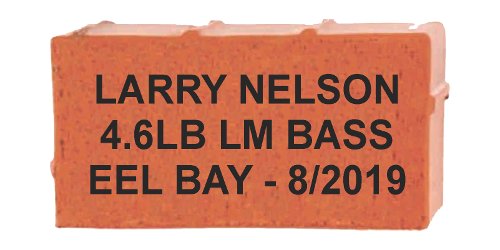 4" x 8" x 2.25" BRICK
Placed in the MAC Patio
$150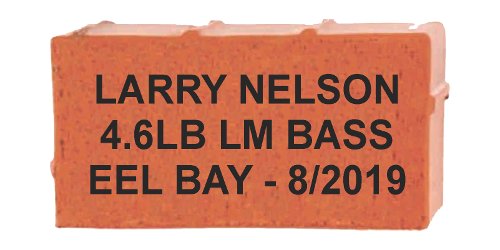 2" x 4" x 0.5"
Felt Backed Paperweight
Engraved just like
your full sized brick
Sent to your home
$30
Credit Card: Complete the form below.
Check: Please download and complete this form.
Questions, please contact .
Please engrave our personalized brick as follows:
4″ x 8″ bricks can be personalized with up to 3 lines of text, 20 characters per line.
ANY SYMBOL IS CONSIDERED ONE SPACE (PERIOD,COMMA, DASH). 
ALL TEXT IS CENTERED BOTH HORIZONTALLY & VERTICALLY ON THE BRICK
IF YOU ENTER ONLY 1 or 2 LINES OF TEXT IT WILL BE CENTERED ON THE BRICK (See example above)
PLEASE ONLY CLICK THE "SUBMIT" BUTTON ONCE.
AFTER CLICKING "SUBMIT" YOU WILL BE TAKEN TO A SEPARATE SCREEN TO PAY BY CREDIT CARD.