With a paved "piazza", we can upgrade Garezers and you can create a lasting memorial to your family; to your personal camping or learning experiences; to life events or friendships, etc.
While we have been busy improving other areas of Garezers, our center now needs improvements!
• The square is uneven and dusty
• The steps are dangerous
• Annual erosion control is costly, the area desperately needs repairs and upgrades.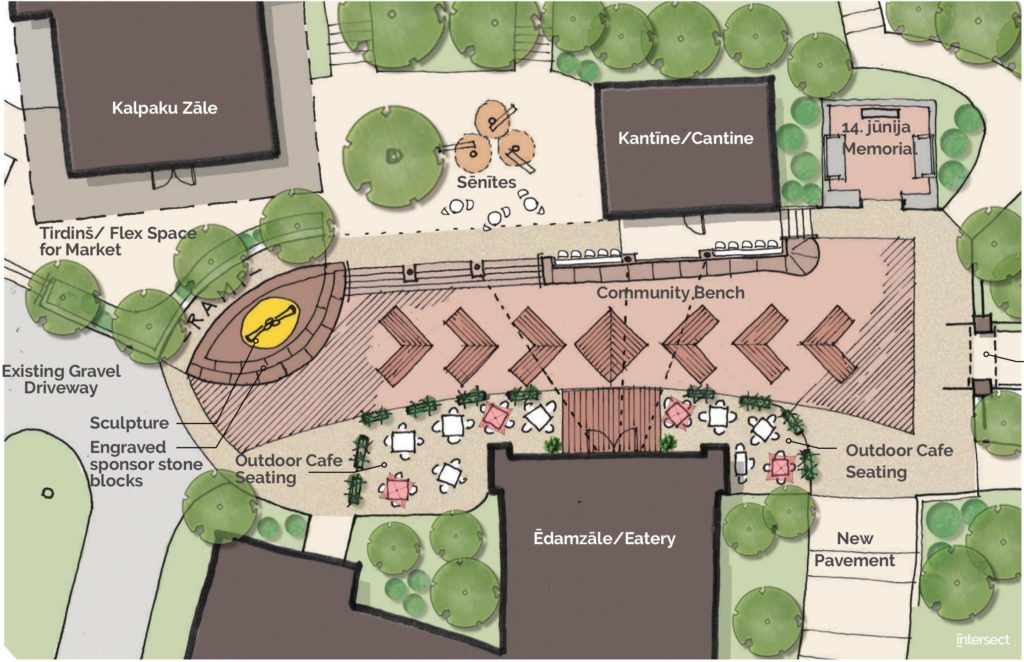 Our vision is to unveil a welcoming, accessible
"Piazza" at Garezers 55 celebration next summer.
Family donation
Year you got married
Remembering friendships
Your first year at Garezers
Your fraternity or sorority
GVV class or reunion
Favorite expression
Other notable events
Complete the form below or
Download the form by clicking here.
Use the form for check payments or if you would like help with Latvian characters or grammar.
Write on the form: Please correct for Latvian grammar
Donations are $150 for a 4" x 8" paver, $250 for an 8"x 8" brick
Add $25 for Clip art (list of Latvian symbols available)
Mini Replica bricks to remember your donation are $25 additional.
4" x 8" paver can have up to 4 lines of text.
8" x 8" paver can have up to 5 lines of text.
Latvian characters are fully supported. If you have difficulty entering these characters, you can download the order form, fill it out and send it to Garezers with your donation.
NOTE: Each line cannot exceed 20 characters including spaces, commas, etc. all text is centered