WE NEED YOUR HELP TO RAISE FUNDS FOR THE NEW GRANDSTAND!
The Ingham County Fair is a family tradition for many Michiganders. Every summer, crowds head out for fried foods, cotton candy, carnival rides and animal shows, from alpacas and rabbits to pigs, horses and cattle. Thrill-seekers come out for demolition derbies, truck an tractor pulls and mud drag racing.
The Ingham County Agricultural Society held the first Ingham County Fair in Mason in 1855.
In 1856, a four-acre plot of land in the southwest quarter of section nine in Vevay Township was purchased as the new site for the annual event. But that location was too small, so in 1871, the society purchased land at the corner of Jefferson Street and Kipp Road.
The Ingham County Road Commission in 1930 purchased the fairgrounds that are used today at 700 E. Ash Street in Mason.
Grandstands and the race track were constructed and used for the first time in 1936.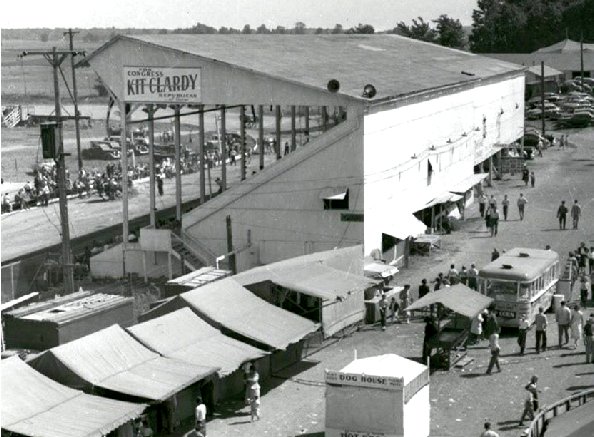 This photo was from 1950.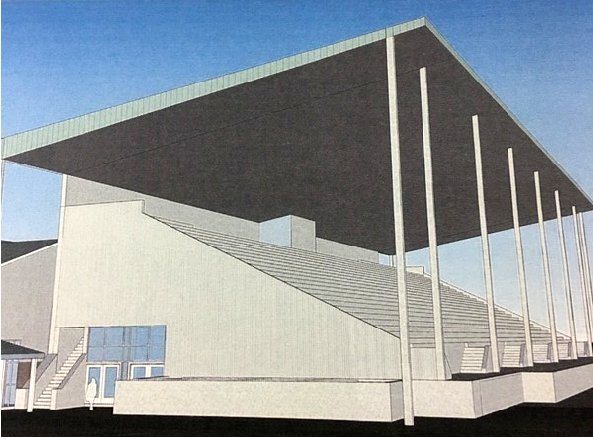 Help us build the new grandstand!
Share your memories of the Ingham County Fair, a loved one or 4-H or FFA Club by purchasing a brick!
MEMORY GARDEN BRICKS PRICES AND DETAILS
You will be able to purchas Memory Bricks and/or Pavers to commemorate the good times, favorite activities at the Ingham County Fair with our family, friends, 4-H & FFA Clubs, Activities, Memorial Remembrances, etc.
Local & Major Business Owners will have the opportunity to purchase bricks for advertising and show their support for the Ingham County Fair.
Sizes, prices & additional information are listed below. For additionial information or any questions please email Lindsey McKeever at: [email protected] or call her at: 517-676-2428. 
BRICK PURCHASE PRICES & INFO
By Credit Card: Complete the form below.
Check By Mail: Please click here to download and print our order form. Then mail along with your check made out to "ICFF" to: INGHAM COUNTY FAIR FOUNDATION, 700 E ASH ST, MASON, MI 48854-1800.