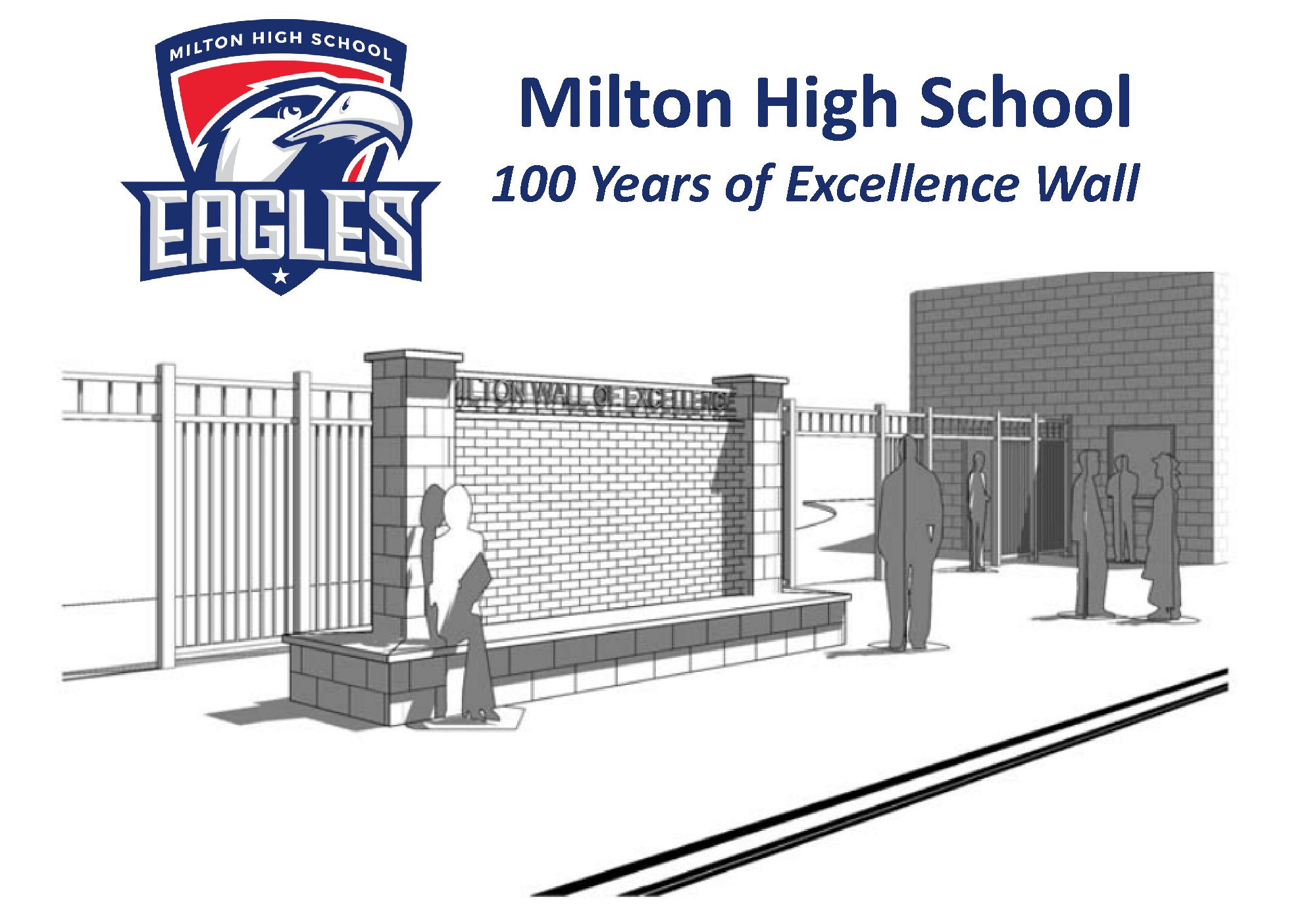 The Milton High School '100 Years of Excellence' Memory Wall will be directly in front of the MHS Stadium.
There is a limited supply of memory bricks on this 16'x6′ wall.
The wall will be accessible to and have memory bricks on both sides with decorative stone pillars and a stone seating area.
This wall is a great opportunity for anyone that has attended MHS, worked at MHS or is a strong community partner.
The wall will be built within 8 weeks of 'sellout' of the memory bricks.
Each brick is fully customizable and can include 'clip art' to signify your club/sport/memory of MHS.
Once you customize your brick for the wall, you have an opportunity to buy a 'replica' for your home or office.
This is perfect timing for the upcoming Holiday season.
Please share this limited opportunity within your social circle to ensure nobody you know is left out. To buy your brick, simply click on the link to get started. Should you have any additional questions, please email [email protected].
Go Eagles!
MHS 1921-2021